Saturday, October 15, 2011
Occupy4Life: #revolution in the name of all species
It's not nearly enough to rise above the latest man-made conflicts and/or differences and proudly declare oneself a "humanist." In the name of holistic justice and planetary rebellion we must go deeper to identify as earthlings and stand—fists raised—in solidarity with all of our fellow earthlings.

Read my new article here
+++
Another of my recent photos:
Core agenda
+++
+++

Poem: "haiku roadmap"

Posted on 10/15 at 10:23 PM
View and Add Comments • Permalink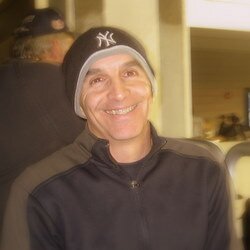 ---
Contact
Mickey Z 2.0
New E-Book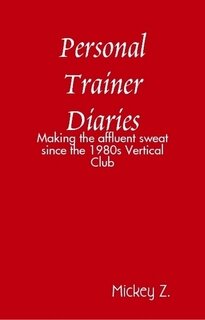 Buy Now for $4.99
Events
Saturday, April 30 · 7:00pm - 9:00pm
My third novel (and 11th book overall) is called Darker Shade of Green and will be published by Raw Dog Screaming Press in mid-April.
Past Events
Sunday, December 19
6:30pm - 9:00pm
I'll be reading at the Art House Astoria Conservatory for Music and Art free monthly SALON and...offering some info about my upcoming writing classes at Art House Astoria. At the SALON, you can play a piece, sing a song, read a poem, or do anything else that requires an audience.
Astoria, NY
More info:
Wednesday, January 12, 2011
7:00pm - 10:00pm
I received a Project Censored award for Can You Identify the Worst Polluter on the Planet?
Project Censored has put together a FREE event and invited me to be one of the speakers.
Sunday, October 3 @ 1:00
Thursday, June 10, 7:30 pm
An Evening with Astoria Writers and Musicians
@ Waltz-Astoria

Astoria, NY 11105
718- 95MUSIC
Animal Rights Benefit in Tompkins Square Park
June 13, 2-6 pm
Tompkins Square Park, NYC
Mickey Z takes the stage about 4pm
Thinning the Herd, NYC's favorite indie rock trio, will host a special "Save The Herd" sound-fest in the East Village. The concert will showcase a rare all-star lineup headlined by Thinning the Herd featuring four other popular hard working bands on the NYC rock scene. Between sets, comedians and public speakers will talk about animal rights, vegetarianism and humane lifestyles.
Keynote Speaker for Veggie Pride Parade
Sunday, May 16, 2010
Barnes & Noble Arlington, VA
March 27, 2010 6 PM
Mickey Z discusses his new book, Self-Defense for Radicals: A to Z Guide for Subversive Struggle (PM Pamphlet) .
What's New
~  Re-Occupy Yer Lawns: #OccupyRewilding ~  Occupy St. Patrick's Day/M17 (#OWS @ 6 Months) ~  Never Trust a Cop: #Occupy Yer Rights ~  Occupation is Free: Love, Life & More ~  #Occupy4Primates (Hint: that includes us) ~  No Moore, No Moore: #DeOccupyThePhonyLeft ~  DeOccupy GMOs: #CreateFoodDemocracy
Links
Atlantic Free Press
Chuck Munson
Hudson Valley Vegan
JoeBama Watch>
pattrice jones
Press Action


Slept On
Tiny Choices
Archives
Syndicate